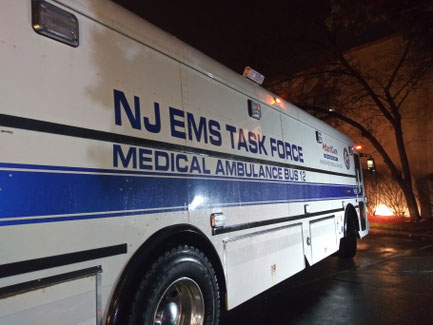 In the evening of February 20th at approximately 2327 hours, Stafford EMS was requested to assist the New Jersey EMS Task Force with relocating 16 individuals into Manahawkin Nursing & Rehab.
Squad 38 was able to provide all of our apparatus staffed with our hard working members to help assist with this relocation. This relocation stemmed from an evacuation that had taken place hours earlier at a facility in Burlington County.
The relocation took approximately an hour and a half and all the residents were safely housed accordingly. Also assisting in this operation was Great Bay Regional EMS as they provided an additional rig under the command of their Captain. 
The high standards Stafford EMS holds is paramount for our organization and we couldn't be prouder of our members taking the time to come assist.